Contacts
Contacts, hours, phone, map
How to reach us
If you are looking for a car repair shop in Olbia, Murrai is the car shop to perform any type of repair on your car. How to get from Porto Cervo, Porto Rotondo, San Teodoro, and Golfo Aranci. We are in Olbia, via Namibia, 12, industrial area, sector 6. Come and visit us, we will immediately give you a free quote!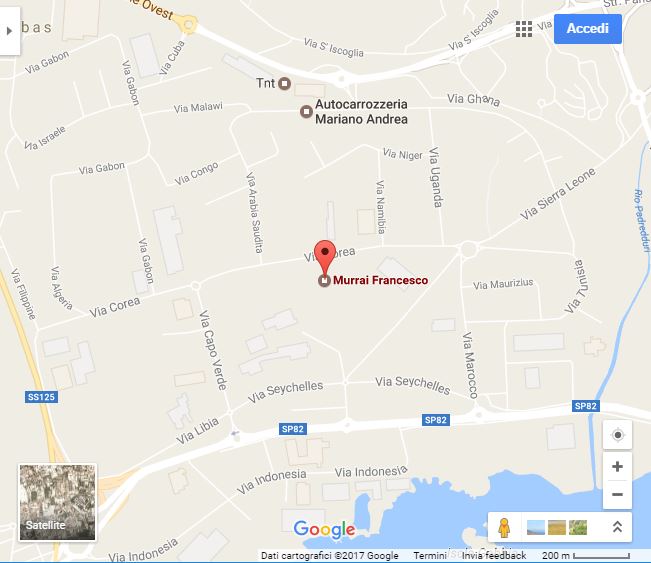 Ask for a free quote
Body shop Murrai Olbia is car body repairer and the repair shop. If you need auto spare parts or you need to replace the car window and polish the headlights fill out the form with a short description of the work to be performed. We will contact you in less than 24 hours with a free quote and to schedule a quick and perfect car repair.